Welcome to Homegrown Outlet's Product Spotlight, where we highlight the best and brightest gardening supply brands in our shop. Today, we're looking at Roots Organics.
We're thrilled to cast the spotlight on an exceptional company that has been making waves in the world of gardening and horticulture—Roots Organics.
At Homegrown Outlet, we are passionate about providing our customers with the best tools, resources, and garden supply products to nurture their green spaces. And when it comes to soil mixes and nutrient solutions, Roots Organics has become a standout choice for both seasoned gardeners and beginners alike.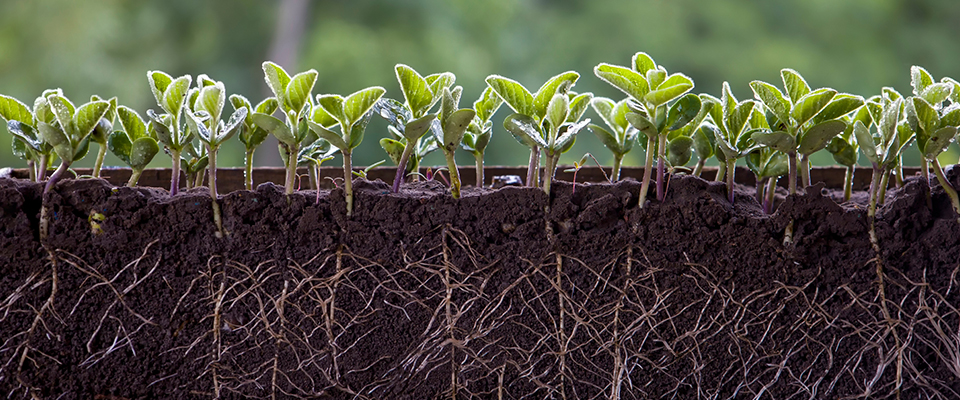 The Story Behind Roots Organics
Roots Organics began as a side project; avid farmers and gardeners began developing solutions to support their own gardens. However, the company as an opening in the market, and the brand was born.
Today, Roots Organics is on a mission to create the best organic nutrient solutions and growing mediums. Since launching, the company has grown an audience of loyal gardeners, who appreciate the company's commitment to sustainable gardening supply items and quality products. With a legacy spanning two decades, Roots Organics has evolved into a frontrunner in organic gardening, leaving an indelible mark in the industry.
The company specializes in certified organic soils and nutrients, with a commitment to using only the finest quality materials. Bottom line: Roots Organics is committed to creating unparalleled soils and craft plant nourishment that help gardeners experience their best yields yet.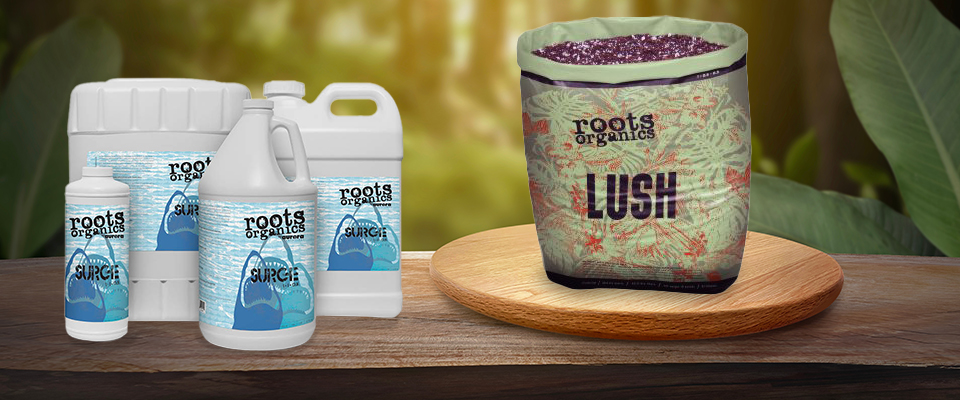 Our Favorite Products from Roots Organics'
The company carries a trio of exceptional product lines encompassing growing mediums, liquid nutrients, and dry nutrients. Within these categories, we've meticulously selected standout products to present, encapsulating the essence of their diverse offerings:
Growing Medium: Roots Organics Lush Growing Mix
The Lush mix is the perfect medium for a lush, green garden. The mix is built on a nutrient-rich foundation of peat, and the blend has been calibrated to maximize yields for flowering plants. There's a lot of nutrient and soil structure amendments in this mix, including peat, coir, perlite, pumice, and worm castings, and that helps it maximize water retention, drainage and plant nutrition.
Because its packed with sustaining nutrients, your plants will require less fertilizer, with the blend sustaining plants for up to 8 weeks. Here's what we love about this: The Lush mix generates real results and better supports transplants. This is an ideal blend for potting applications.
How to Use:
This is great for container gardening, as a potting soil, or as an amendment for raised beds.
Liquid Nutrient: Roots Organics Surge
Surge utilizes a sustainable and enzyme-processed marine-based protein to sustain plants long-term. As a liquid nutrient, Surge is the perfect name: It provides sustainable plant nutrient to supercharge growth, and it's loaded with benefiical microbes to support soil health.
We using this liquid nutrient in our gardens, as it's the perfect solution to accelerate growth, increase yields, and generate vigorous growth.
How to Use:  
Here's a look at application rates:
Seedlings and Small Plants – Add 1-2 tsp (5-10 ml) per gallon
Mature Vegetative and Flowering Plants – Add 1 tsp-1 tbsp (5 – 15 ml) per gallon
Apply Surge throughout every stage of a plant's life cycle. As the plant grows, gradually increase the dosage from its initial application. When flowering, consider reducing the dosage to ensure appropriate nitrogen levels are maintained.
Dry Nutrient: Roots Organics Terp Tea Microbe Charge
This dry nutrient blend provides a dose of benefical bacteria, mycorrhizal fungi, and a nutrient charge to plants. This blend works well to generate a strong root system in heavy-feeding, high-yield plants (like tomatoes). You can use this in small or large gardens, and it's a certified organic nutrient.
We love this blend because you it's easy to use: You can apply directly or create a tea. And the results speak for themselves: The Terp Tea Microbe Charge is a powerful nutrient booster that results in strong, healthy plants.
How to Use:
Here's a look at application rates:
Liquid Application – Simply add 1 teaspoon to 1 tablespoon per gallon of water and let it brew for 24 hours in a well-ventilated, aerated environment. Alternatively, you can directly feed it to your plants.
Top Dress or Blend – Incorporate 1 teaspoon per gallon of potting mix for optimal results.
Incorporate Terp Tea Microbe Charge as an amendment to elevate microbial activity. You can also use it as a fertilizer ingredient, or apply directly to support heavy feeders. This micronized inoculant possesses the capacity to enrich any variety of potting soil. Furthermore, Terp Tea Microbe Charge holds the power to magnify your garden's aromatic potential by accentuating its natural terpene profile.
Final Thoughts
We're proud to carry Roots Organics at our stores. And when you shop with us, you save. Get in on the action every Wednesday for Organic Wednesdays at Homegrown Outlet. Get a sweet 10% off on Roots Organics products!