As the holidays draw near, the search for the perfect gift kicks off, and for the green-thumbed gardener in your life, it's time to sprout some gifting inspiration! Looking for the best gifts for gardeners?
There's no need to search any further! Homegrown Outlet has your back this holiday season!
Whether you're seeking a charming stocking stuffer or aiming to curate a gardening gift basket, we've assembled a list of the best gifts for gardeners, including a selection of our top-selling items! You can't go wrong with these gardening gifts!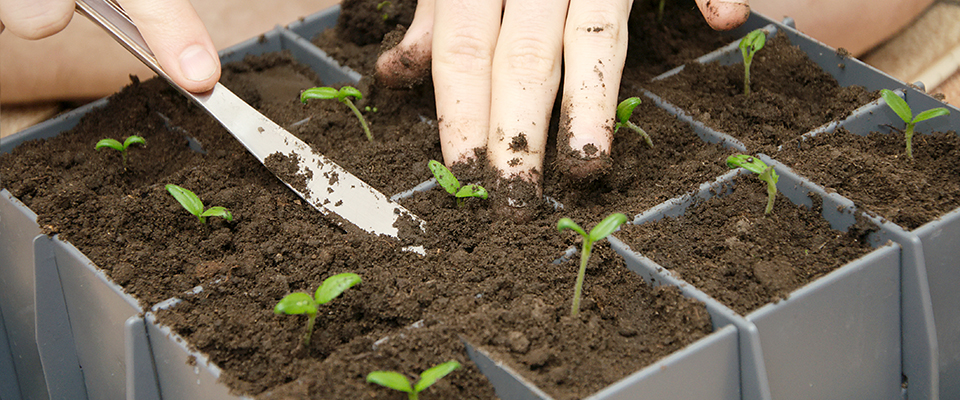 1. FoxFarm Ocean Forest Potting Soil, 1.5 cu ft
One of the best gifts for gardeners is some good old-fashioned potting soil. Our top-selling potting soil boasts a light, well-aerated texture—a powerful blend crafted from aged forest products, sphagnum peat moss, earthworm castings, bat guano, fish emulsion, and crab meal. Perfect for containerized plantings, it's ready to use straight out of the bag. And it makes a great gardening gift that'll come in handy during winter seed starting.
2. FoxFarm Tiger Bloom Liquid Concentrate Fertilizer, 1-Pint
Another best seller of ours, FoxFarm Tiger Bloom stands out as a potent, fast-acting fertilizer, rich in high phosphorus and balanced nitrogen, igniting robust plant growth. Its low pH formulation guarantees nutrient stability during storage and consistent micronutrient availability. Whether used in soil or hydroponic setups, Tiger Bloom stimulates the proliferation of buds, blossoms, and plentiful fruit yield when applied as directed. 
This is a great stocking stuffer for gardeners (especially if they're growing indoors this winter)!
3. AC Infinity Advance Grow Tent System
This grow tent kit makes the perfect gift for the gardener in your life. It will help them manage their growing environment and ensure perfect growing conditions for a great indoor harvest. The controller uses unique programming to automatically regulate the speed and brightness of each fan and light. An additional amazing feature is that users can utilize Wi-Fi to link their mobile device to an app, which allows them to monitor and control the temperature of their grow tent anywhere!
4. Agrobrite Dayspot Grow Light Kit
For cultivating lusher blooms, fostering healthy plant growth, or highlighting the beauty of an exquisite orchid in your dining room, this grow light kit is the ideal solution. (And it's a gift most gardeners avoid buying for themselves!) Featuring a stylish black fixture with a convenient on/off switch, an easily adjustable clamp arm, and a generous 6-ft power cord, this kit is perfect for that special someone seeking to nurture an herb garden for their favorite culinary creations.
Not sure if this is the right light for you? Check out our guide to hydrophonic lighting systems.
5. Pro Cal Thermo Pot, Heavy, 1 gal
An essential for every gardener, these thermal grow pots make for the perfect base for a gardening gift basket. This top-selling container is crafted from 100% polyethylene material and offers a durable and lightweight substitute for injection-molded nursery containers. Its robust ribbed sides and sturdy pot rims are purposefully designed for effortless de-nesting, facilitating smooth handling in both automated and manual potting systems.
You can gift a bunch of these (they'll come in handy in the spring), or you can build a gift basket full of gardening supplies in one of these!
6. Gro Pro Heavy Duty Black Saucer, 10"
Another timeless essential for any gardener, making an excellent addition to any gardening gift basket! This sturdy saucer is perfect for any cherished plant, crafted from durable, washable, and reusable hard plastic.
7. AC Infinity Stainless Steel Pruning Shear with Cleaning Kit
An ideal addition to your favorite gardener's stocking, this micro-tip shear is purpose-built for fine trimming, quick snips, and shaping small plants to enhance their growth.
Boasting a lightweight body with ergonomically designed spring-loaded handles, it offers improved comfort and reduces hand fatigue (perfect for those with arthritis or carpal tunnel syndrome). But that's not all! It also includes a cleaning kit for easily removing sticky substances from the blades.
8. AC Infinity Jewelers Loupe, Pocket Magnifying Glass
Discover this versatile stocking stuffer that transcends the garden! It's a magnifying glass designed to enhance the visual inspection of intricate details in small objects, aiding with meticulous scrutiny. Equipped with a primary 30x lens and an additional 50x zoom lens, it offers dual magnification levels, catering to a wide array of applications. Besides examining jewelry, users can utilize it to study model figures and watches, as well as inspect plants for healthy growth and decide if a harvest can be started.
9. Olivia's Solutions' Cloning Solution, 1 qt
An excellent gardening gift that's thoughtful and makes for a perfect stocking stuffer! This user-friendly concentrated liquid contains a root enhancer and vital NPK nutrients. Perfect for nurturing new cuttings during the rooting process and minimizing transplant shock.
10. iHort Q-Plugs Cubes, Bag of 50
Crafted with an aerated, water-retaining texture, QPlugs were specifically engineered for initiating clones and seedlings in propagation trays. Their stabilized growing media empowers gardeners to examine, relocate, or automate without causing harm to the plants.
11. MushroomSupplies Mushroom Grow Kit in a Bag, 5 lb
Our top-selling seed starter is a blend of sterilized millet grain and mushroom substrate fortified with all the essential nutrients required by mycelium. It offers an all-in-one, sterile, and secure environment, ideal for cultivating a diverse range of medicinal mushrooms that thrive in manure-rich conditions. This is the perfect gift for a gardener that will keep them busy all winter long!
13. AC Infinity Bud Bowl Trimmer
Featuring stainless steel blades and a food-grade silicone curtain-lined bowl, this versatile manual processing machine is perfect for finely trimming plant material such as herbs, buds, and flowers. Its clear dome enables precise trimming of excess leaves, twigs, and various plant parts. Additionally, the spinning blades yield trim that can be used in potpourri, essential oils, and aromatherapy.
14. STACK!T Drying Rack with Clips, 2 ft
This product comprises 8 separate drying chambers made of breathable mesh, facilitating rapid drying of flowers and herbs by maximizing air circulation. Its lightweight design is easy to hang. Additionally, it includes a convenient storage case for your loved one's gardening escapades! If you want a gift for a gardener that also preserves a lot of their harvest, this is a great option!
Conclusion
At Homegrown Outlet, discover an array of the best gifts for gardeners. Our curated selection boasts an extensive range of quality gardening tools, plant care essentials, and accessories that are sure to delight any gardening enthusiast. Find everything you need to nurture their passion and elevate their gardening experience today at Homegrown Outlet!